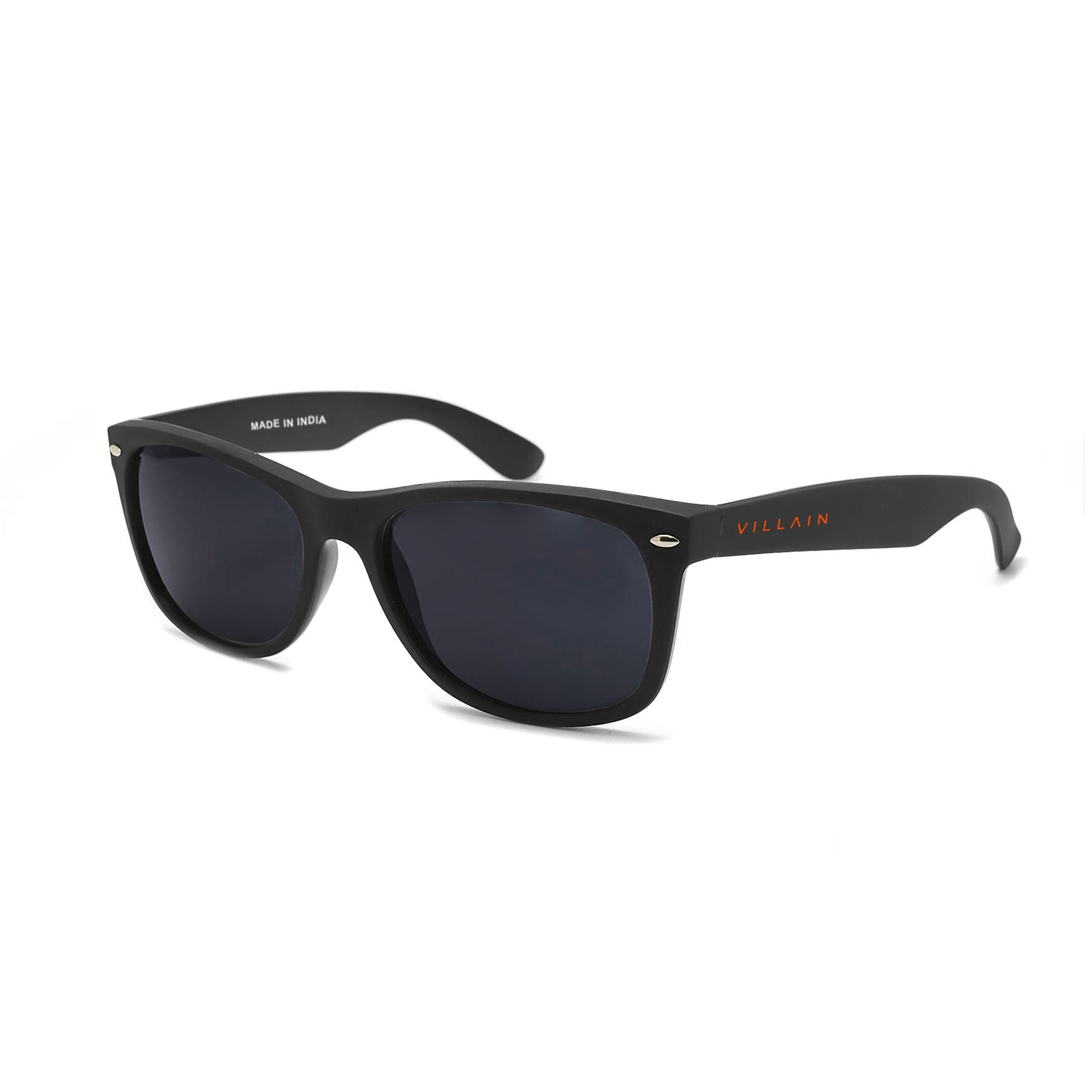 VILLAIN PREDATOR SUNGLASSES
(50)
Sale price

₹ 549

.00

Regular price

M.R.P

₹ 799

.00
Product Description
Predator Sunglasses Has A Unique Matte Finish With A Flaunting Brand Logo On Each Arm
A Scratch-Resistant Design Carefully Assembled To Ensure Durability
Metallic Finish Frame With Super-Grip And Scratch-Resistance Adds A Perk To This Unique Sunglass.
Size Map: Medium| Colour: Black| Style: Predator
Made Using Ultra-Grip And Flexi-Fit Mechanisms
Flexi Hinges For Free-Flow Movement Without Hassle
Carefully Assembled And Developed To Ensure Durability
Aesthetic Scratch-Resistant Design With Matte-Finish
Tinted-Pro Lenses That Ensures 0 Disturbance To Visibility
Premium Look & Feel At A Pocket-Friendly Price
Compact And Lightweight, With Anti-Skid Features For Unhindered Comfort
Perfect For Outdoor Activities As Well As To Make A Statement
Ergonomically Engineered And Aesthetically Designed, Up Your Style Quotient With Villain Predators. These Are Matte-Finish, Super-Grip Sunglasses With Flexi-Hinges That Ensure Both Style And Free-Flow Movement. What's More, Its Scratch-Resistant Technology And Tinted-Pro Lenses Also Ensure 0 Disturbance To Visibility. Suitable For Both Outdoor Activities As Well As Your Style, Get These Compact, Lightweight Predators And Make Every Look A Villanious One.
This Product Is Not Eligible For Return Or Exchange.

Your item was added to cart