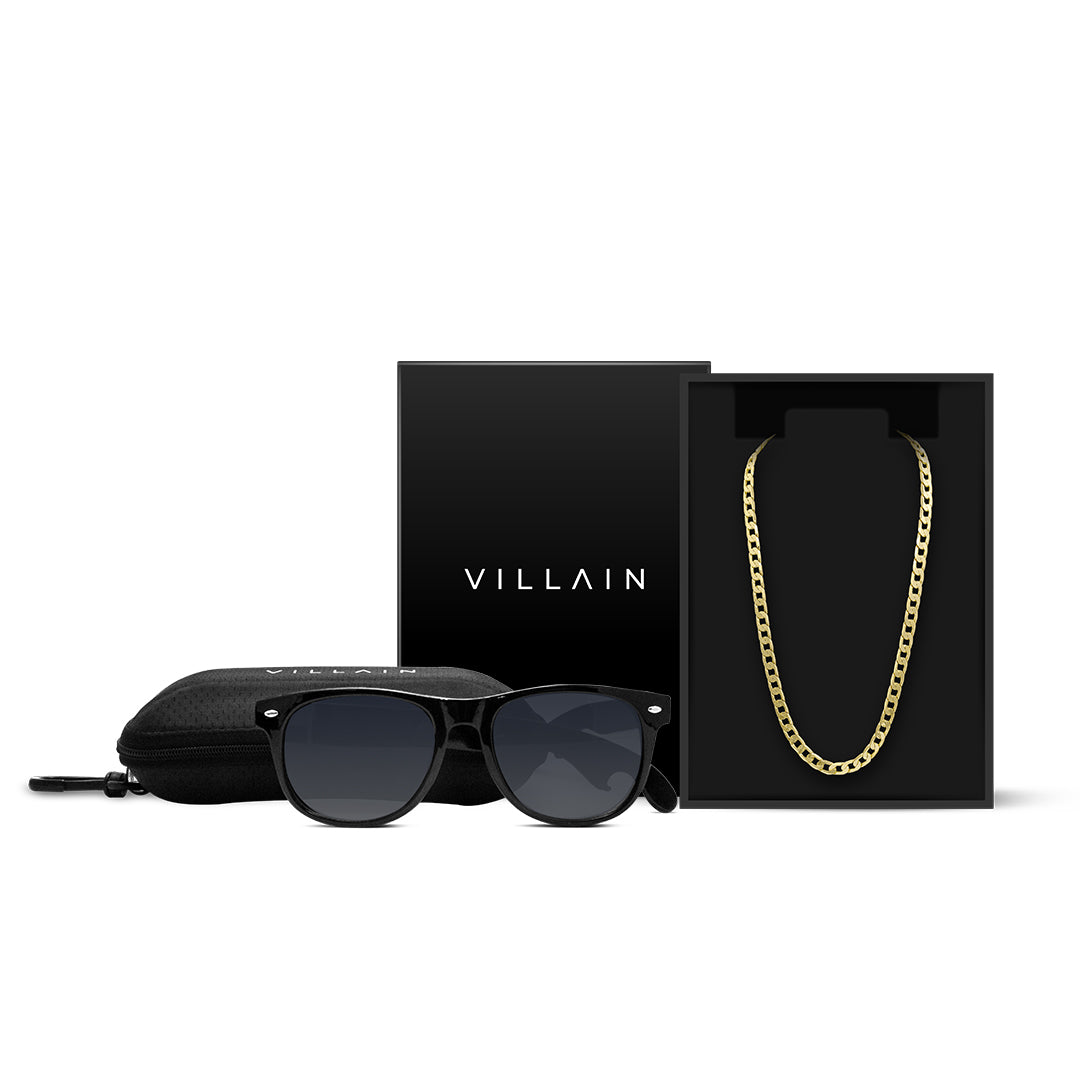 Villain Bling Combo
Regular price

₹ 1,499

.00

Sale price

₹ 1,499

.00

Regular price

M.R.P

₹ 1,998

.00
Product Description
JOIN THE TREND. MODERN ACCESSORIES FOR THE MODERN villain.
THESE SUPER-GRIP, METALLIC FINISH SUNGLASSES COME WITH A DURABLE, BUILT-IN BOTTLE OPENER THAT ADDS ALL THE CONVENIENCE & STYLE YOU NEED FROM YOUR LOOK.
THIS BRASS CHAIN COMES WITH 18 CARAT MICRO-GOLD PLATING, AND IS MINIMALISTIC, CLASSY, AND COMFORTABLE TO MAKE YOU STAND OUT FROM THE CROWD.
LENGTH= 24 INCHES| THICKNESS= 7MM| MAKE= BRASS WITH 18 CARAT MICRO-GOLD PLATING SIZE MAP: MEDIUM| COLOUR: BLACK| STYLE: PREDATOR

Your item was added to cart